TemplateMonster Certification Center is a fresh and unique project for beginners in IT, freelancers, web developers, owners of web studios, and IT specialists. The Center, in other words, is a tool for checking the knowledge of programmers. The tests help determine the level of knowledge for the most popular programming languages.
The TemplateMonster Certification Center is a free project that allows you to test your knowledge and skills at work. It is also a great opportunity to improve your skills in working with the most popular CMS.
Professional developers and experts in IT created the tests. After training and testing, you get a certificate.
How can you use it
Firstly, it is a great addition to your portfolio. The availability of HTML and CSS certificates will be a huge plus in job interviews.
Secondly, if you are a professional, you can emphasize your professional skills by passing the test and receiving the certificate.
You can also add a certificate to social networks. For example, to your LinkedIn page.
---
How to add a certificate to LinkedIn
LinkedIn is a social network for finding and establishing business contacts. LinkedIn is used:
to expand your network;
to find people, groups, companies;
to publish professional resumes and find jobs;
to be recommended and to recommend;
to publish vacancies;
to create interest groups.
Additional functions of LinkedIn include publishing information about upcoming business trips, conferences, and readable books.
The certificate is a great opportunity to show others your professional skills. And in general, the level of your knowledge. It is also a chance to increase your competitive edge by indicating your training. To upload a certificate to your LinkedIn page, you need to do some simple steps. These are the ones you need to do:
Log in to your LinkedIn profile. If you don't have one, it won't take long to register.
Click on the "Me" or "Profile" menu at the top of the home page.

Next, you need to click "Add profile section."
Select "Licenses and Certifications." Also, in this section, you can specify work experience, education, and volunteer experience.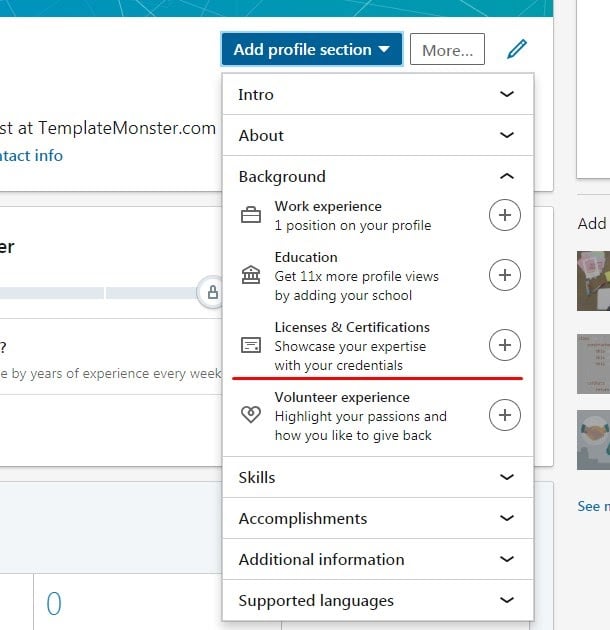 The next step is to fill in the information in the "Add licenses and certifications" section.
In the "Name" column, enter the name of the certificate. In the next field, enter the name of the Certification Center. When you enter this information, it will pop up, so it won't take long, and it won't be difficult. Next, enter the expiration date and the date the certificate is issued. Our certificates don't have an expiration date, so put a checkmark next to the certificate that's not expiring in the checkbox. Enter your credential ID, which can be found at the end of the certificate URL.
To get the certificate URL, go to Profile > Certificates, hover and click the certificate, copy the URL from the address bar.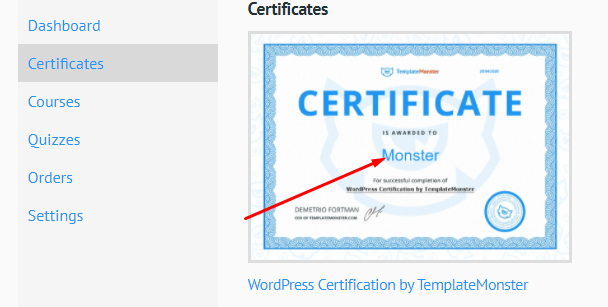 After that, click "Save." If you want to add more certificates, click "Save and add another."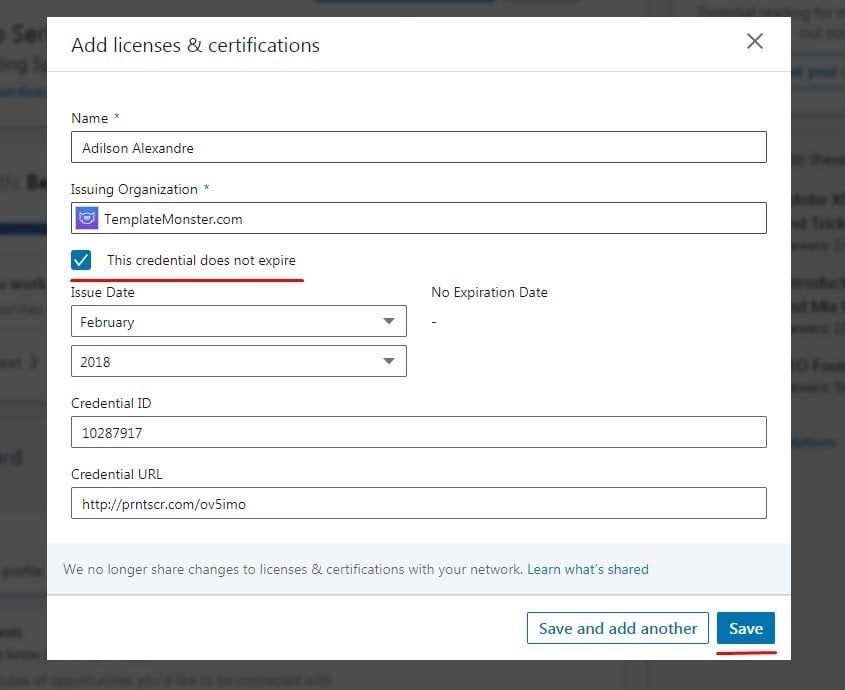 To see an image of your certificate in your profile, click "View credentials."
That's all! By doing this, you can easily add a certificate to LinkedIn. Good Luck!